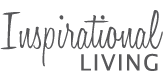 DESIGN TRENDS "Designed to Inspire"


Our DHL Consultants have a consuming passion to deliver inspirational concepts for your rooms.


Eclectic Interiors:
A multiplicity of styles, a highly individualistic approach featuring a mixture of compatible styles. Accents and accessories could include objects from around the world, with furniture and fabrics crossing over various period styles. A true eclectic style reflects a unique eye showcasing personal likes and items of interest.

Contact our
Sydney
DHL team for your
"Inspiration".